Groundbreaking LBC technology for laser processing with
Prec

ise results with the latest technology
LBC technology moves the laser beam in pre-defined patterns independent of the movement of the cutting head, providing the optimum material removal. The result is cutting speeds similar to higher power lasers.
With over 75 years' experience in the industry we combine this with the use of the latest laser cutting technology for perfect results.
Our in-house laser cutting and CAD/CAM software offers the utmost precision and accuracy
Using our specialist machinery, our highly skilled team are able to fabricate to your needs.
With in-house metal press forming tools, we can manipulate different metal as required.
We have established relationships with a range of metal suppliers.
We also supply a range of products as standard, such as security posts, suspension rails, gas meter brackets and pork pie tins. We can manufacture these to size, based on your design requirements.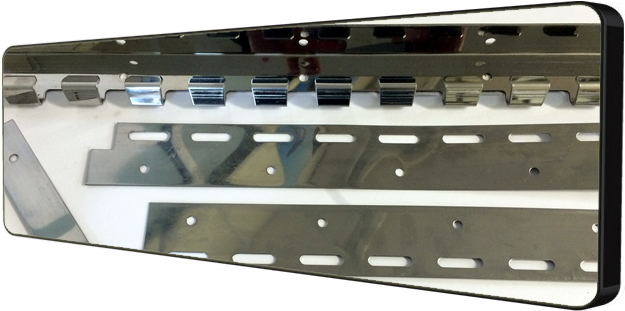 Suspension Rails & Plate Fixing Sets
We understand the critical role precision plays in metal fabrication. That's why we take pride in our state-of-the-art press break facilities, equipped with cutting-edge machinery and staffed by skilled professionals. Our press break capabilities allow us to shape and form metal with remarkable accuracy and consistency, ensuring that every component we produce meets the highest quality standards. Whether it's bending, folding, or forming, our advanced press break technology enables us to create intricate and complex metal parts for a wide range of industries.